We've got a busy month ahead, 7 festivals in just 7 weeks. We couldn't be more excited to be nominated for two awards at Cleveland International Film Festival, and the film plays Sarasota two days later.  We'll let you know of the other festivals when they're announced. Can't wait…!
Click the links below for info about Musicwood at each festival.
Cleveland International Film Festival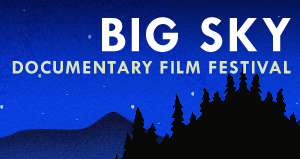 Musicwood is delighted and honored to be an official selection of the Big Sky Film Festival in Missoula, MT! If you are in Missoula, or know anyone who is, please come out and catch the screening on Monday, February 18 at 5:20pm. It's going to be a good time. We spent some time out in Missoula many years ago working on a TV doc about the resurgence of Bison in the area. It's a great town with a fun vibe and we have heard nothing but good things about the Big Sky Film Festival. We are extremely excited about being a part of it. Hope to see you there.
More information here: http://bigskyfilmfest.org/bsdff/festival/films/musicwood
Hey gang, just wanted you to know that Musicwood is going to be screening in Santa Barbara, CA next week as part of the Santa Barbara International Film Festival! We've got two screenings lined up, Friday, 1/25/13 at 4:00pm and Sunday, 1/27/13 at 1:00pm. Maxine and Josh will both be there for Q&A's after the screenings, and will be joined by members of Greenpeace as well. It's gonna be a great time, and a great opportunity to see the film on the big screen, so if you live in CA — or know anyone who does — definitely let them know! There's more information here: http://sbiff.org/film-festival/2013-schedule/