Well, it's been an incredibly busy Summer, and shaping up to be a busy Fall. Just how busy, you ask? Have a look at this poster we made (in the style of bands' "world tour" t-shirts) and you'll get a sense of it!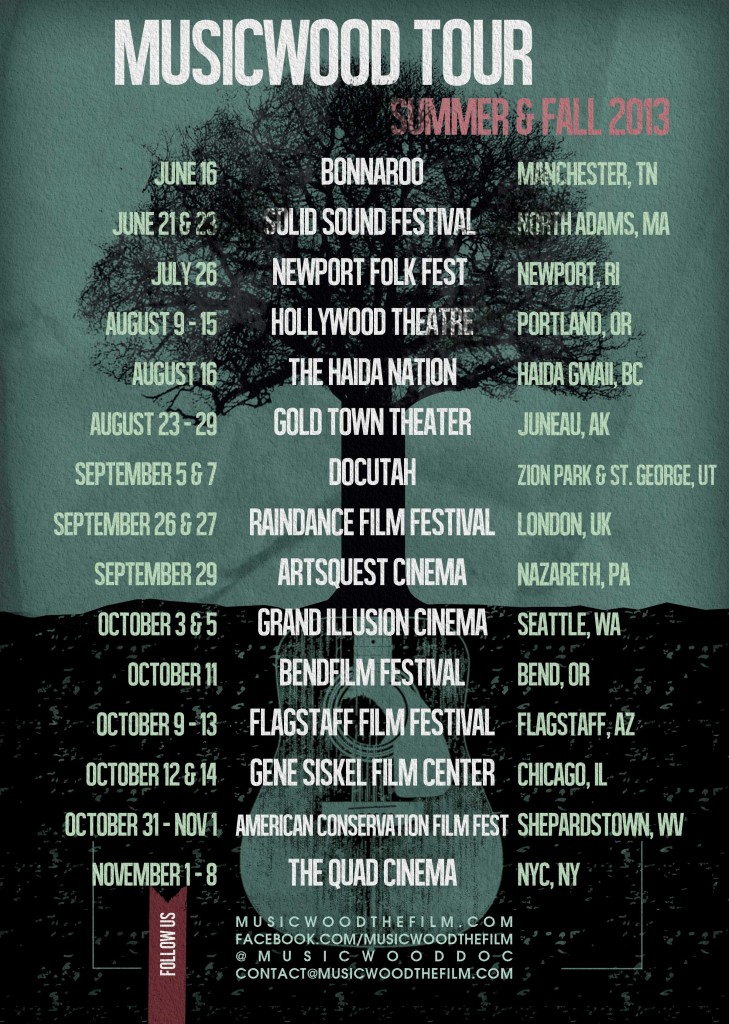 Hopefully we're coming to a town near you soon. See you there. Oh, and watch this space for some announcements in case we aren't coming to a town near you. You will still be able to see the film…
Hi guys, just wanted to let you know that we are screening in Juneau starting 8/23 and running through 8/29. The final screenings are 8/29, Wednesday night at 7pm and 8:30pm, so if you live in Juneau or know anyone there, let them know!
Musicwood is screening at the Gold Town, which is a great venue, and it's really amazing to see the splendor of the Tongass on the big screen. It's wonderful to be able to screen in the middle of the actual forest where the film takes place. Come on out and see for yourself!
More screenings to come, keep checking this space…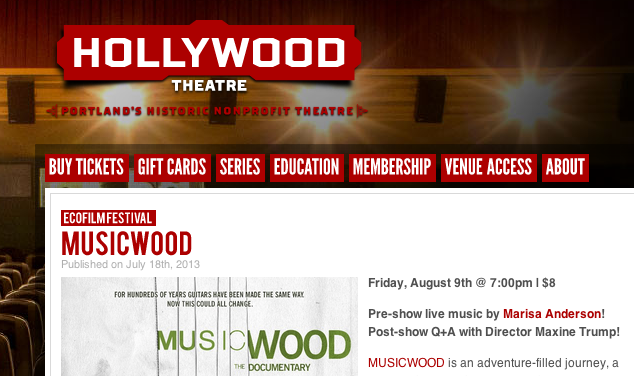 Well, the Newport screening was a great success — it was in an amazing old renovated New England-y theater and the audience really seemed to connect with the film, leading to a lively Q&A afterwards. Now we're off to Portland, OR, to screen at the Hollywood Theatre, opening next Friday, August 9th. We couldn't be more excited about this, it was always our dream to tour the film through the Pacific Northwest, and it's going to be a great experience actually getting to do it! Tell your Portland friends to come on out for the film, we're gonna do Q&A's and have other fun stuff. See you there!